The kick-off meeting of the AD-GAMING Erasmus+ project took place the 15th and 16th of November.
AD-GAMING stands for "Development of a Training Program for the Improvement of Quality of Life of Persons with Alzheimer through Serious Games". AD-GAMING Project is aimed to increasing technological and digital skills and ICT literacy of persons with Alzheimer their families and caregivers, allowing them to use ICT-Serious Games with the purpose of improving the Quality of Life of persons with Alzheimer.
The first day Instituto de Biomecánica (IBV) hosted the meeting at their facilities. Aside from kinowing all the partners, important topics about management, objectives and workplan were discussed.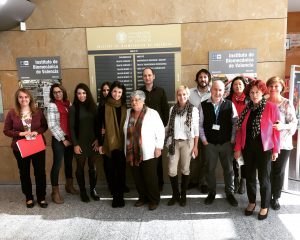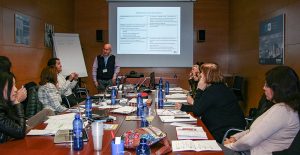 The second day, the ASOCIACIÓN FAMILIARES ENFERMOS ALZHEIMER VALENCIA (AFAV), as the coordinator of the initiative, arranged the second part of the meeting, that included a visit to their facilities.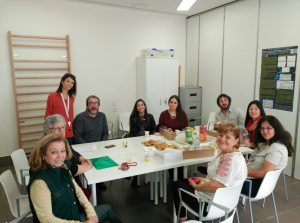 Finally, the Project Consortium was received at the Valencian Regional Government by Joan Calabuig, the responsible for the relations with the EU.